Corporate doesn't have to be formal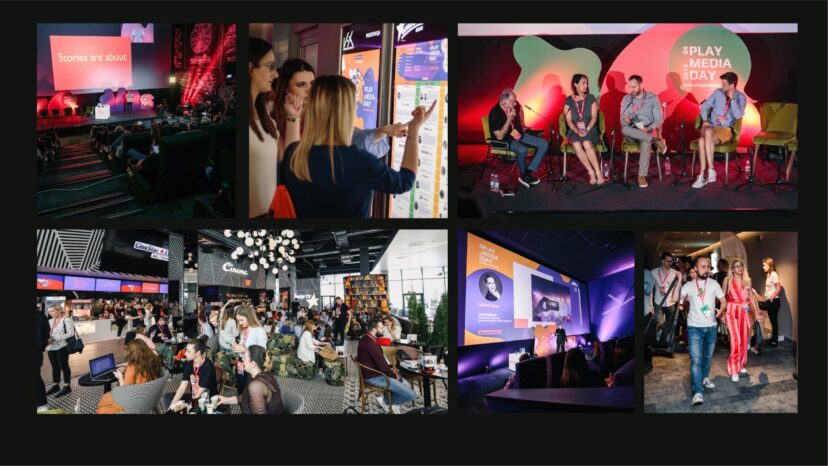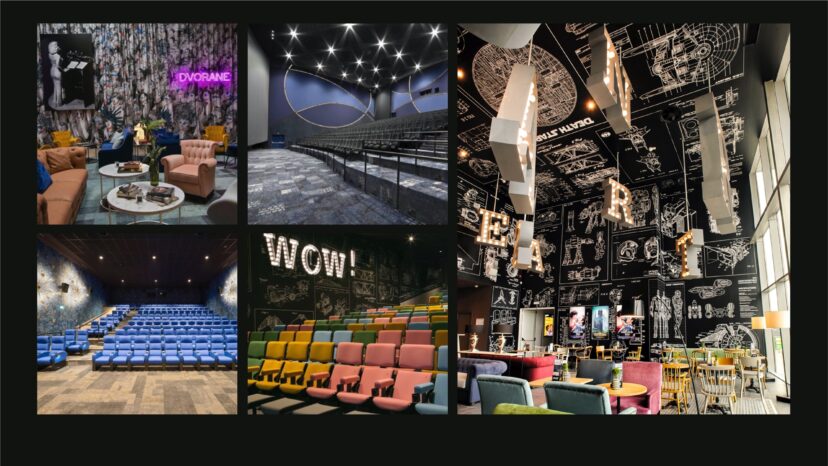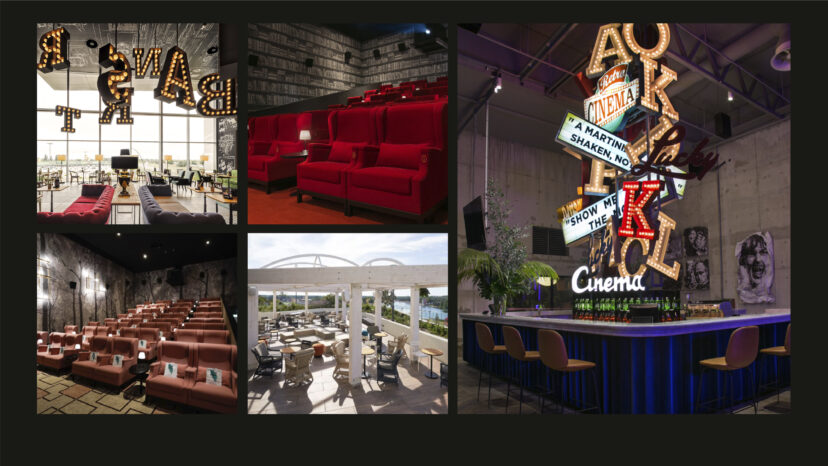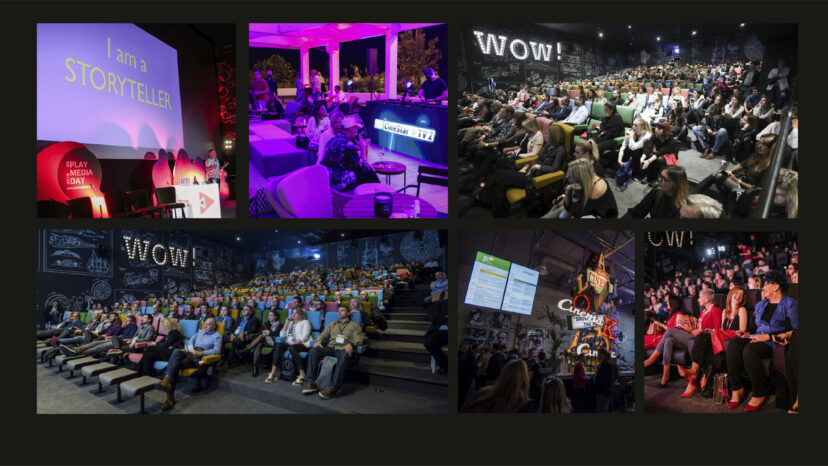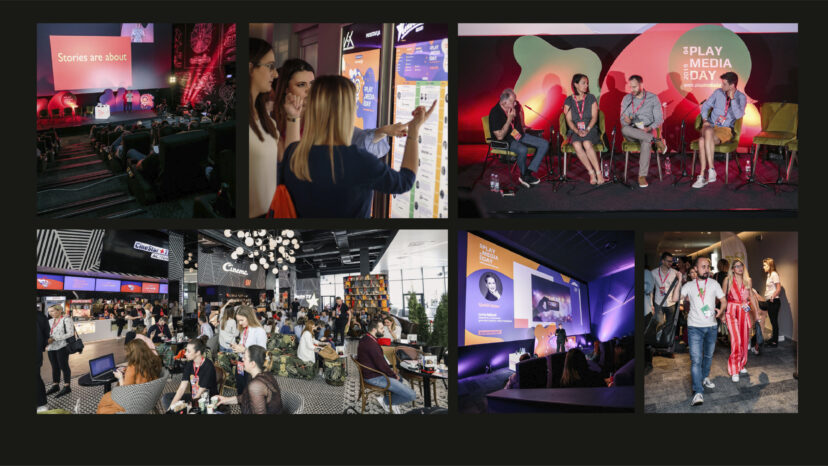 Choosing the CineStar event center is a thoughtful decision if you appreciate a unique approach to organizing corporate events. In our cinemas, you can hold presentations or organize meetings but also spend informal time with employees and partners in a relaxed atmosphere after a hard day's work. If you love surprises or want to surprise your friends, do it with a private movie screening.
Unique event experience - benefits and testimonials

Location
We've hosted thousands of the most demanding events with several thousand visitors in exclusive Cinema bars and in over 180 top-notch auditoriums: from the luxurious Gold Class with 40 of the most comfortable seats, charming boutique cinema, all the way to the spectacular IMAX hall with 491 seats. Our Cinema bars are recognizable for their original design, excellent service, and comfort.

Technology
In a technically superior space and relaxing cinema atmosphere, we provide you with the best projectors, cinema screens, as well as experienced staff who are at your disposal. Multiple cities with multiple auditoriums - everything can be connected!

Comfort
CineStar theaters are synonymous with comfort regardless of the city you are in. They differ in capacity, spaciousness, color, concept, and screen size. While all of them feature ergonomically designed seats, some auditoriums can boast of Wi-Fi chargers for mobile devices, Royal Beds, or even Premium lounges. Arrange a visit to our event spaces and try them out.

Professional staff
"Over the years, Croatian Telecom has organized numerous events in the top-notch equipped spaces of Kaptol Boutique Cinema, whose friendly and extremely cooperative staff played a very important role in their realization. We look forward to further successful cooperation between HT and CineStar, which possesses all the necessary resources to organize various events in accordance with the highest professional standards."

Multitasking
"During the pandemic, we organized a two-day conference for over 300 people in the CineStar Arena, Novi Zagreb and Branimir venues. The event was very demanding and required coordination and support in terms of production, catering, and logistics at three locations simultaneously. At each location, we received the necessary support without which the realization of the event would not have been possible. The venues were completely adapted to the agreement, and everything was done on time, with 24/7 support from the CineStar team. Thank you!"

Professionalism
"When we have an event at Kaptol Boutique Cinema, we can honestly relax and focus only on our job, thanks to the professional staff and service they provide. Last week, we had another collaboration in the cinema, and the event was really great. Thank you Vox Communications and Kaptol Boutique Cinema, see you soon."
CineStar event centre provides
28
multiplexes in the region
40-500
seats per auditorium
182
Top-notch equipped theaters
Event types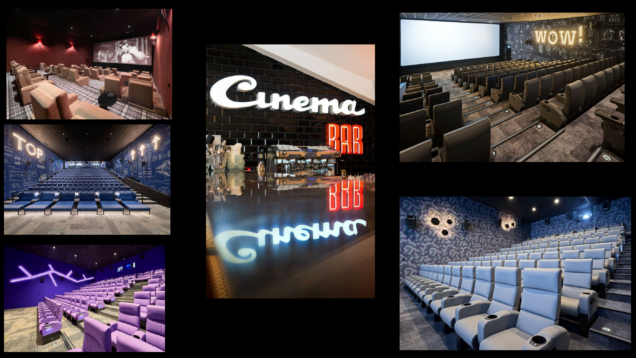 Short-term use of auditoriums
Take advantage of the big cinema screens to present your ideas as well as to launch new products. Educations, workshops, presentations, or seminars - it's practical when knowledge is shared seamlessly on the big screen. Find your ideal auditorium and invite employees or partners to gain new knowledge in our inspiring spaces. Yes, even Excel spreadsheets look appealing on our cinema screens! Organize e-sports or gaming competitions in the Zagreb Zapad cinema - the first gaming cinema hall in the region!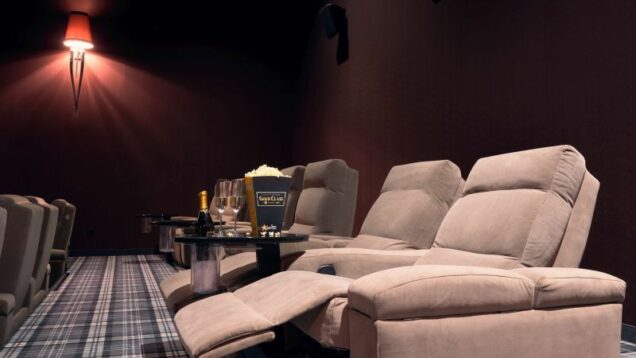 Business projections
From a rich selection of CineStar multiplexes, choose the perfect movie for the perfect VIP moment and treat your guests to the best popcorn in the region, tasty cinema snacks, and various drinks. You can also surprise them with additional gifts - CineStar coupons, gift cards, or business cards. No one forgets the red carpet experience!
Contact us
We will respond as soon as possible - before the end of the closing credits.